"As a leading diagnostic provider in Europe, we are committed to conduct business with the highest standard of integrity, in compliance with applicable laws, adhering to our values.
Our philosophy is to CARE BIG. To always do what is right, simply because it's right."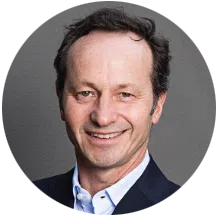 Purpose of the policy
The purpose1 of this Tax Policy is to articulate the approach to tax at Unilabs. The Board of directors sets the Policy and reviews it from time to time.
All tax related matters arising across the business should be managed with this policy in mind, and no actions or decisions should be taken that do not align with the principles articulated within.
For more details or to discuss any element of the tax policy please contact the Group Tax Director.
Description of the Group
Unilabs Group Holding ApS, together with its subsidiaries (hereafter 'Unilabs' or 'the Group'), provides a wide range of diagnostic services including clinical laboratory, radiology and pathology services to public and private healthcare providers, local governments, the general public, insurance companies and pharmaceutical companies.
The Group operates across a broad and diversified geographical footprint in Europe, the Middle East, South America, and Australia.
1 Although applicable in all geographies, this document is prepared in accordance with UK Finance Act 2016 schedule 19 s161 requiring Unilabs to publish its UK tax strategy online