Working at Unilabs means understanding that our job is not just to produce test results. It is to provide real, actionable answers for our patients and caregivers. Our work directly changes lives for the better. We see this as an amazing privilege, earned through the quality of our work and the trust of our customers.
There is no secret to the mindset that has made us Europe's foremost diagnostic business; we simply understand that to be a leader in diagnostic services requires excellence in diagnostics of course, but also in service.
From the scientists in our thousand-plus clinics, laboratories and imaging centres, to the equally passionate support teams in our call-centres and server rooms, our CARE BIG and Culture Building Behaviours challenge us to think of new ways to improve the services we offer.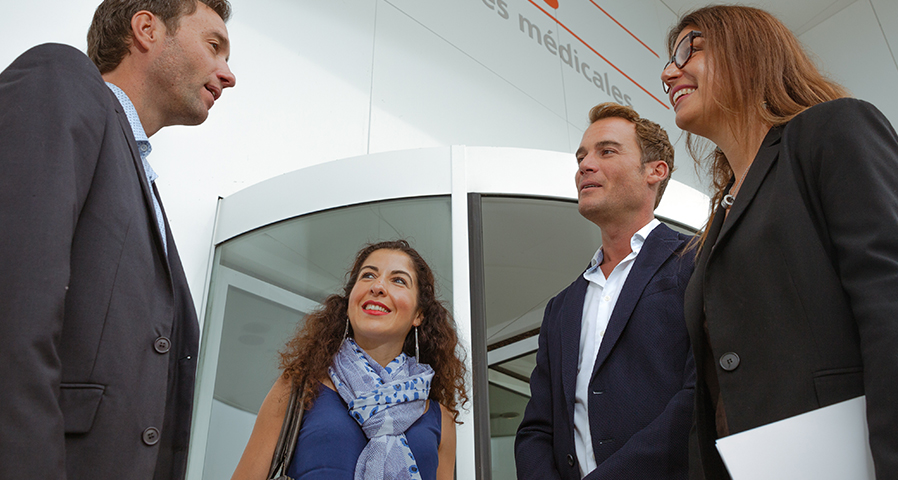 Our Culture Building Behaviours:
Walk In Your Customers' Shoes
Bring Out The Best In Each Other
Try New Stuff
Make A Difference
In this way, working at Unilabs means going the extra mile, spotting an opportunity for efficiency, or trying a new approach entirely… all in the spirit of improving the care that our diagnostics informs.
Looking after our people
Unilabs believes it is our people that matter most to excellence in diagnostics, not the machines they operate. That's why we take clear steps to keep our employees as happy as our customers.
All careers here begin with a six-month induction process that connects every new employee to the knowledge, colleagues and support they need to thrive within our team.
Annual reviews ensure that clear objectives to the mutual benefit of the employee and Unilabs are set and achieved.
Our employee satisfaction survey gives us the insights we need to remain a rewarding and fascinating workplace for every one of our employees.